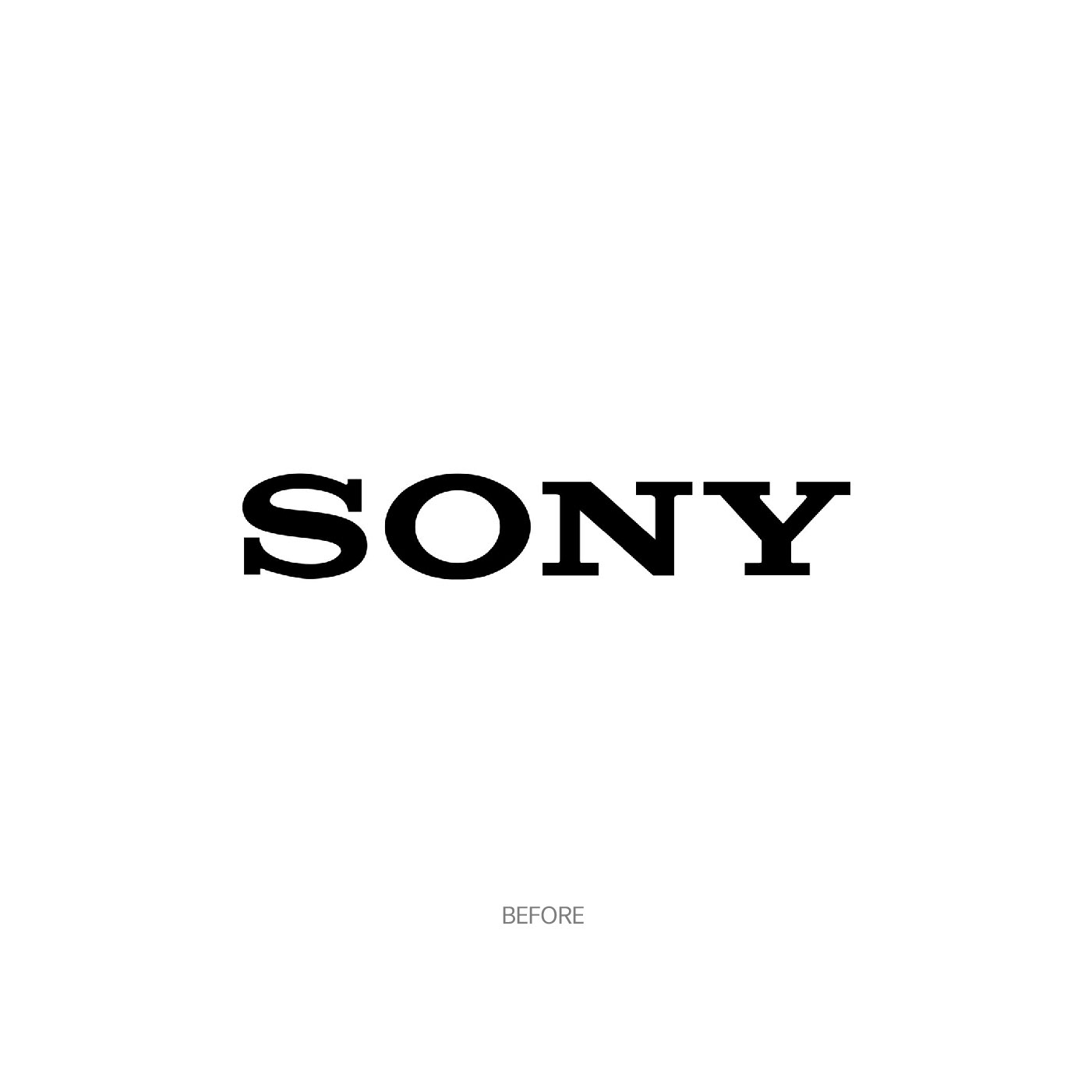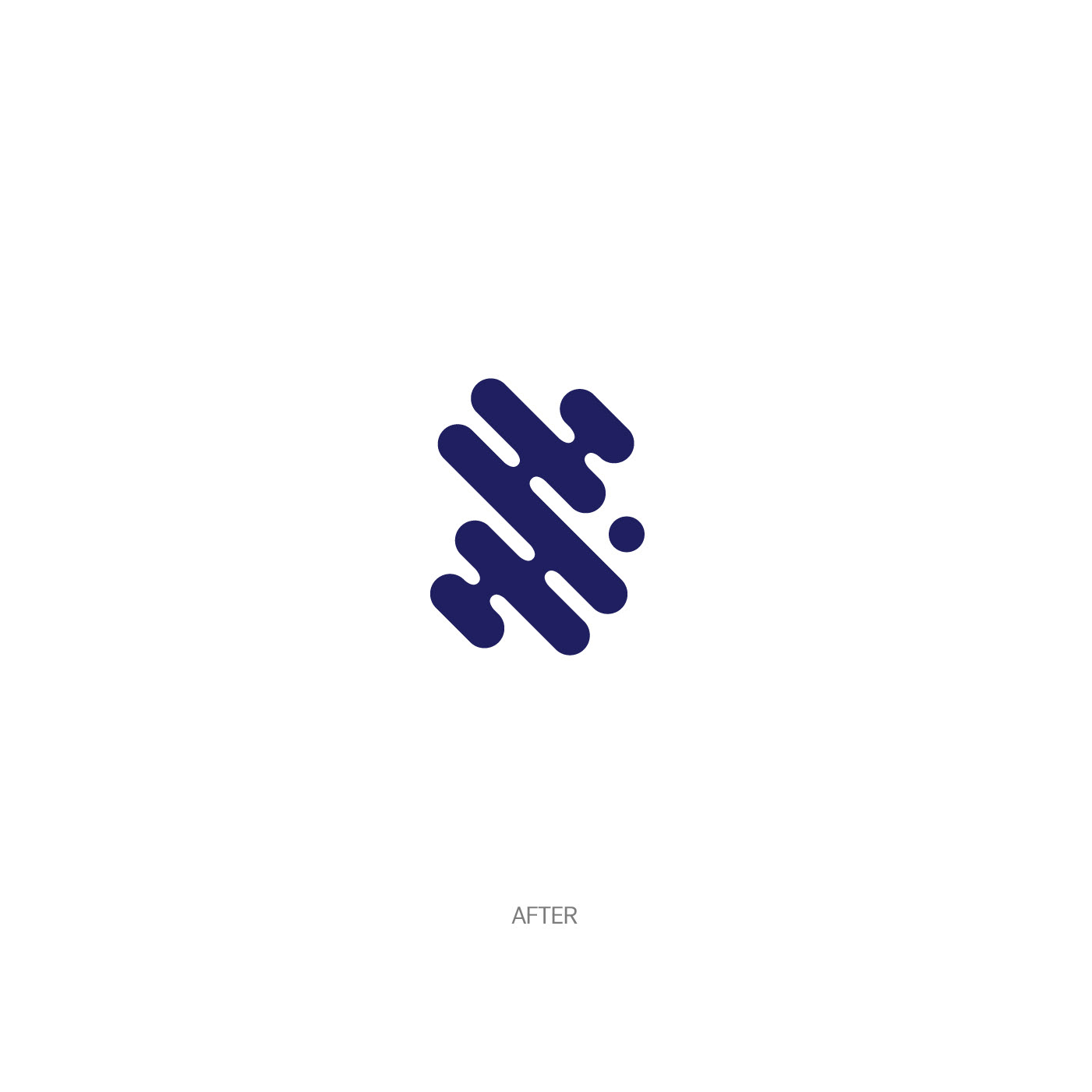 Background
>> Select an already existing company whose identity 
was considered dated, or a company that in any way appeared 
unsuccessful in communicating the essence and message of their 
brand. After identifying the core values of the brand, the goal was to 
develop a new identity system that clearly express the brand values.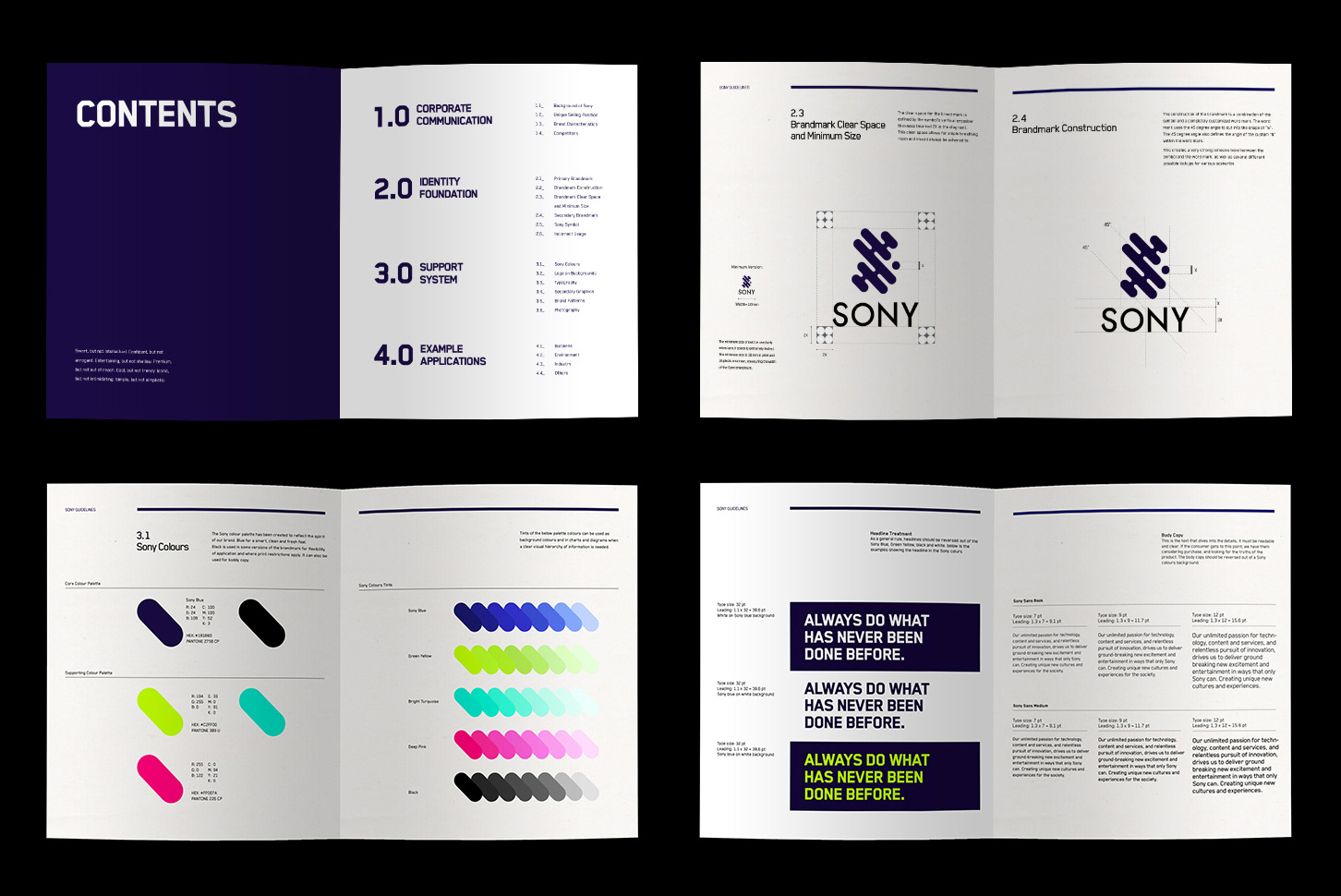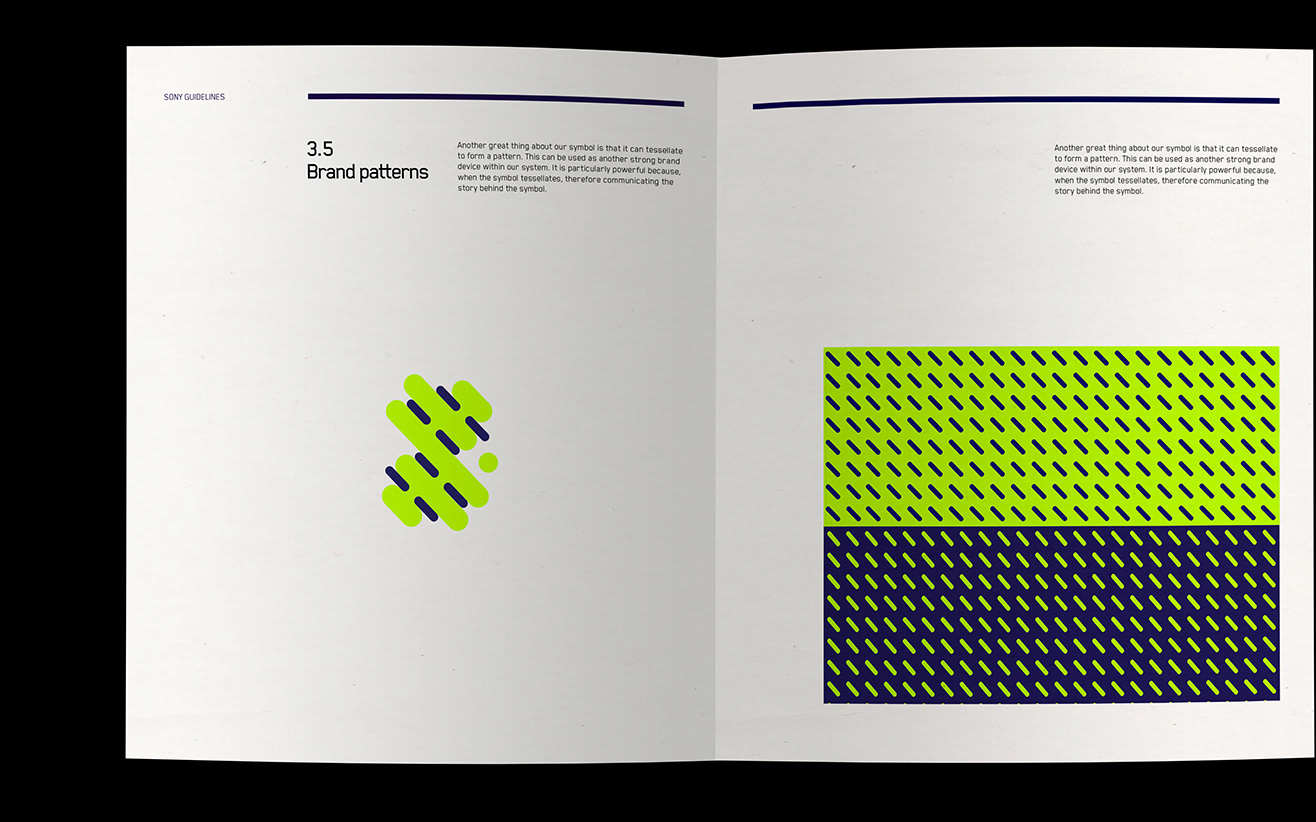 Approach >>
I chose to rebrand Sony because the youthful vitality behind 
Sony is much more than Sony's current identity system can carry. In contrast, Sony's current identity system is not represented Sony's personality. I created 
a strong brandmark based on Sony's voice and throughout the entire system,  
such as support graphics, pattern, and environmental  applications.